ABOUT US
---
Suzhou Bao Forging Co., Ltd. is located in Suzhou, a beautiful historical city in China. It is a Sino-US joint venture forging company specializing in large and medium-sized forgings, covering an area of ​​35,351 square meters and a plant area of ​​1,4797.5 square meters. Bao Forging has 2 tons, 5 tons and 6 tons of free forging electro-hydraulic hammers, natural gas heating furnaces, hood type electric furnaces, 5 meters of well type electric furnaces, as well as common machine tools such as cars, milling, rocker drills and vertical vehicles, and introduced advanced American Technical cycle heat treatment production line. At the end of 2008, Baoye Forging invested heavily in ordering 3,150 tons of vertical hydraulic press, which was put into use in 2011.

Bao Forging pursues the operating principle of "Quality First, Customer First", strictly implements national forging standards, establishes local area network within the company, and uses EPR system for production management. Bao Forging has branches in Houston, USA, covering petroleum, chemical, machinery, automotive and other industries. The products are distributed in the United States, Spain, the United Kingdom, Australia, Canada, Singapore and other countries.

Bao forge is full of enthusiasm, with "first-class products, first-class service, preferential prices", facing domestic and foreign merchants. We believe that win-win cooperation will definitely make your company get the most benefit, let us join you to embrace the brilliant future!
The company was founded in 2006
Covers an area of 35,351 square meters
COMPANY CULTURE
---
On behalf of Douson Group Corporation (Douson Pressure Control Company, Douson Heat Treatment Company, Bao Forging Company, Douson Valve Company), I would like to express my heartfelt gratitude to all the friends who care, support and help the Douson Group. All friends and partners who have contributed to the growth, development and growth of the Douson Group Company are deeply respected!
Since the establishment of Douson Group, we have always adhered to the enterprise spirit of "hard work, hard work, serious responsibility, strict discipline, active progress, and hard work". In the operation of the company, we have "respect knowledge, respect talents, respect labor, Respect for creation, practice the scientific development concept, and promote the sound and rapid development of enterprises with pragmatic work style.
Douson Group's corporate culture is pragmatic, efficient, quality and service: taking "concept innovation as the guide, strategic innovation as the direction, organizational innovation as the guarantee, technological innovation as the means, and product innovation as the goal", "Quality for survival, technology for development", in line with the business philosophy of "providing first-class service and satisfying customers", we will eventually win the market and meet customer needs.
Douson Group is a group that never satisfies and works happily. Douson employees advocate responsibility and honor, take the enterprise as their home, make progress together with the company, develop together, realize their own value in the process of enterprise development and growth, for the enterprise and Society contributes more power. Let us unite, work together, and join hands to create a more brilliant and beautiful tomorrow!
QUALIFICATION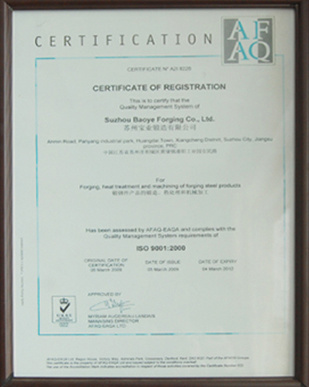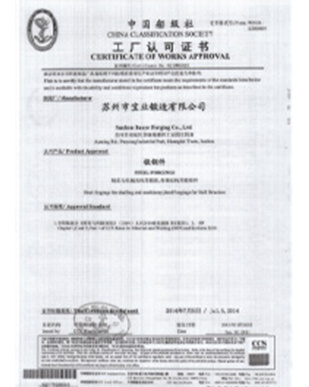 ORGANIZATION
BUSINESS AREA
Product production range
Hammer on the production range
Shaft type: up to 3m, outer diameter up to 700mm, weight up to 4T.
Cakes: height not less than 250mm, outer diameter up to 1m, maximum weight 3T.
Cartridge: up to 750mm, outer diameter up to 1m, maximum weight 2.5T.
Block: The height is up to 800mm and not less than 250mm, the length is up to 3m, and the weight is 4T.
The membrane element: the height is up to 800mm and not less than 250mm, the outer diameter is up to 1m, and the weight is 3T.
Press product range
Shaft type: up to 10m, outer diameter up to 1.6m.
Cakes: The outer diameter is up to 2m.
Cartridge: up to 3m, outer diameter up to 1.8m.
Block: The heaviest 30T.